A series of project information meetings were held for the residents and khoroo officials of the Dambadarjaa subcenter.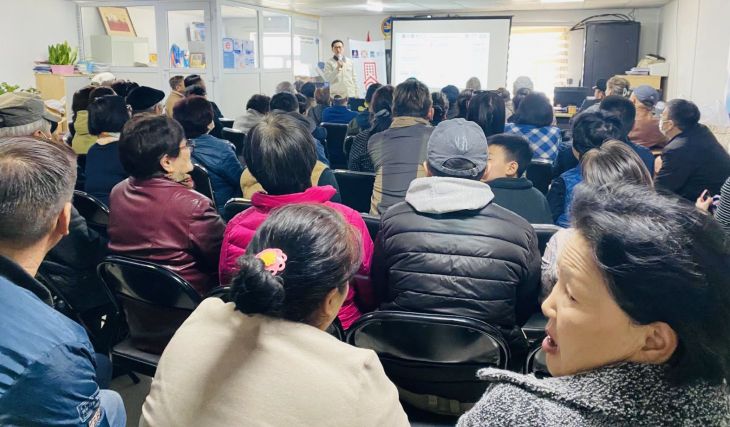 The construction of the road network and engineering infrastructure has taken up, with the continuation of the flood protection channel implementation, within the scope of the development of the Dambadarjaa subcenter, Tranche 2. The series of the meetings were held between March-April 2023, with the subcenter residents and officials of Khoroo 16 and 17, Sukhbaatar District. A total of 170 personnel attended the meetings and they were presented the information on important aspects of project such as the works being carried out under the Tranche 2, the most up-to-date progress of these works and exchanged the view on the aspects with others.
In order to prevent risks, various pieces of information, such as safety instructions to be given to residents during construction, road safety training, community-led monitoring and grievance redress mechanisms (GRM). The meetings were attended by a guest from the Prevention Department of the Transport Police Service and held a training session on the topic of road safety and traffic accident prevention.