Meeting was held with the Parliament members to introduce project implementation process.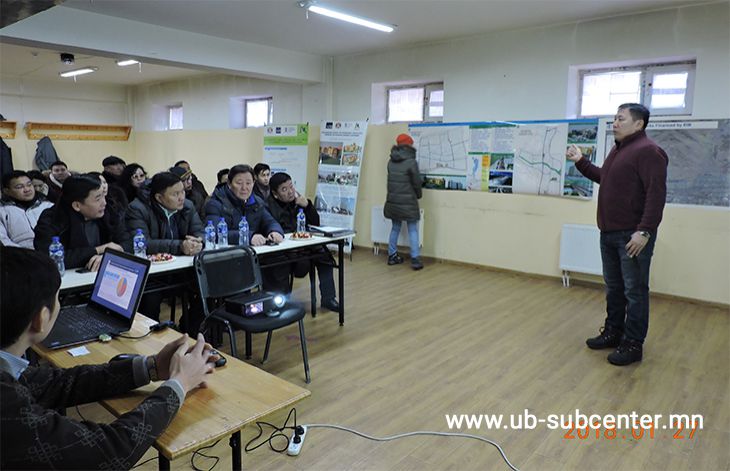 Meeting to introduce project implementation process was held between project team of "Urban Services and Ger areas development investment program", which is being implemented by the Capital Governor's Office with concessionary loan of the Asian Development Bank and European Development Bank, and member of the Parliament Mr. D.Terbishdagva, Minister of Ministry of Environment and Tourism Mr.N.Tserenbat and other officials on 27 January, 2018
As stated in Partial Master Plan, it is aimed to become Selbe and Bayankhoshuu sub-centers as environmentally friendly, green regional centers where commercial and cultural services are available for population in the north area of the capital city. As a result, it will create opportunity to shift from single-centered city to multi-centered city and decentralize inappropriate centralization.
Selbe (162 hectare) and Bayankhoshuu (156 hectare) sub-centers cover totally 318 hectare area and totally 28,533 citizens of 7,220 households who reside in the 2 sub-centers can be benefited from the project as a result of building infrastructure and some social facilities. In other words, 7,220 households will be able to live in healthy and safe environment that provided with infrastructure and social welfare.